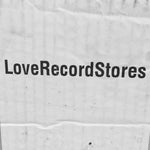 It's the week of Love Record Stores!!! There'll be special edition records on sale here from 9am Saturday 20th June . We've got gorgeous pressings of records by Radiohead, Caribou, Black Honey and many more . Not everything is in the shop yet, but you'll still be able to pre-order to secure your copy. There's also an all day online party and limited edition t-shirts available in support of Save Our Venues. So set your alarm and we'll see you Saturday morning!
Some great records out this Friday. First up is Neil Young's Homegrown. Mythic among Young fans, this lost album from 1975, finally gets its release, with 7 songs that have never appeared on any other Neil Young record. We've got a few copies of the Indies exclusive edition with a limited inner sleeve litho.
Phoebe Bridgers returns with Punisher. A beautiful record and Bridgers is an astounding story teller. We could rave one, but you can listen yourself as she released it a day early in support of a number of charities. A small number of the limited edition blue/green vinyl are still available and we'll have the standard edition in next week.
It is always a happy day in Slide when there is a new Skinshape album. Umoja is Will Dorey's fifth album and he worked with Senegalese, Kenyan and Ghanaian artists to bring Afrobeat to his already impressive soul-funk grooves. Highly recommended. 
Originally intended as an RSD release, Wire's rework album, 10:20 finally makes it out. We know quite a few of you will be pleased about that. 
On the re-issue front, The National present us with High Violet Expanded Edition. This wonderful album gets re-issued in a stunning 3LP package which includes tracks never before released on vinyl.
Finally some announcements this week on the pre-order front.
Hold on to your hats, Idles are back! Ultra Mono is out 25th September on Partisan and there are Deluxe and Vortex vinyl editions to choose from.
Zara McFarlane returns with Songs Of An Unknown Tongue on Brownswood, due 13th July. The first singles released are intoxicating as Zara pushes the boundaries of jazz exploring the folk and spiritual traditions of Jamaica. We anticipate falling in love with this record when it lands. 
Run The Jewels - RTJ4. Okay this is not newly announced but Warren finally sat down and listened to it in full this week, a few times. He then talked for 45 minutes straight about how brilliant it is, including 15 minutes on how EL-P had found a new way to flip a sample of 'Misdemeanour' by Foster Sylvers . Vital, innovative and just a damn great record. Physical editions out 18th September.
4AD are re-issuing Pixies - Bossanova on its 30th anniversary. Out 7th August, this will be a limited edition red vinyl pressing with the 16 page booklet that was originally only available with the initial UK pressing. 
Another re-issue we've got excited about is Slowdive - Just For A Day which is available on limited edition numbered copes pressed on flame vinyl. Out 17th July, from those lovely folks at Music On Vinyl, these are likely to go quickly, so let us know if you want a copy.
 Cheers,
Warren & Nerys